***this post is SATIRE.
World leaders in every country are frantically searching for the right wedding gift for the newest royal couple, Prince Harry and Meghan Markle. At 24 Sussex in the nation's capital, the ideas have been flying around since the couple announced their wedding date.
One would think that this job should fall to the Prime Minister's wife who undoubtedly has more time than he. Sophie was full of ideas, her eye always good at finding fashion-friendly ways of representing Canada. However as we learned in a previously reported Verp
piece
, Justin has been visiting the growrooms of some of Canada's legal Cannabis producers. This and the alleged cached history of the words "relaxation" and "terpenes" on Justin's laptop have led Verp to discover what Canada's gift to the Duke and Duchess of Sussex will be.
Justin has commissioned the propagation of three unique Cannabis strains to be grown in the royal gardens and to fill the lucky couple's home remedy cabinet, a place where Cannabis derivatives will no doubt feel right at home. No doubt gifts will be opened among others so this is the reaction I predict: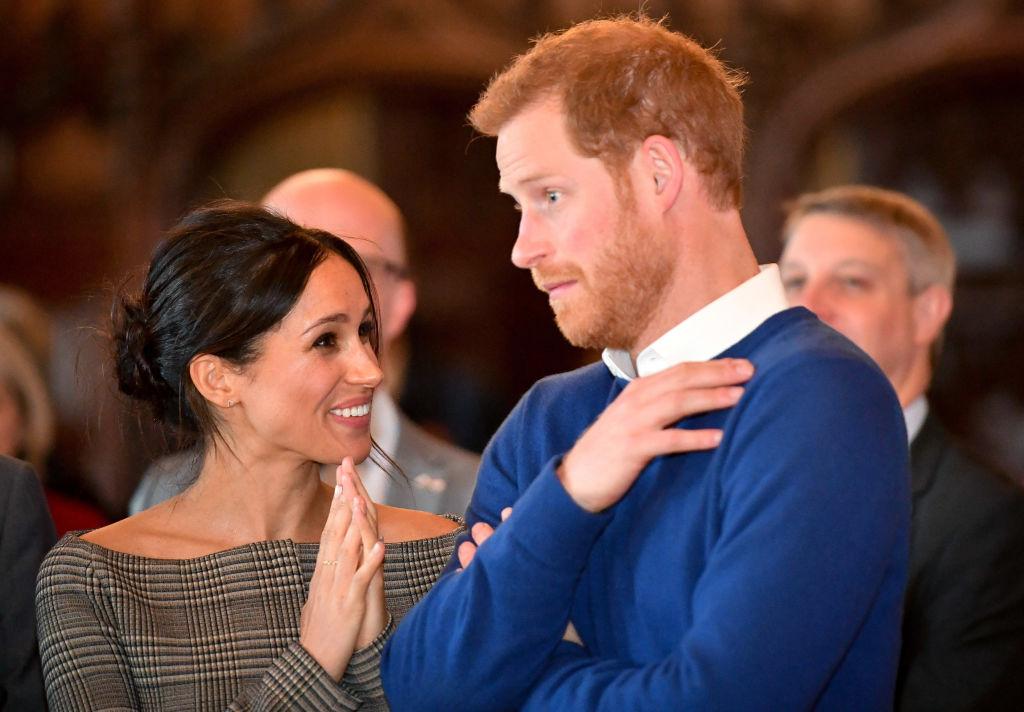 The three strains will comprise of a high-cbd sativa for mornings, a balanced 1-1 sativa for daytime, and a high thc indica for some royally relaxing snuggle time. It is as yet unknown which producers were gifted this royal opportunity but we'll no doubt find out soon. The word across the industry is that master growers across Canada have been splicing and cloning, modifying and breeding selectively for months trying to create these strains.
We contacted several verp cultivating correspondents who have their own predictions for strain phenotype, name, and terpene profile:
@BigBuds79 predicts:
"The high CBD sativa will be for morning vaping with a heavy front note of lemon to match the lemon elderberry wedding cake, one of the bride's favourite flavours. The dominant terpene will therefore be limonene for its incredibly uplifting effects. All the go-getters in the royal realm are rumoured to favour Haze varieties and they never go out of style, but an high CBD and low THC Haze is rare. In honour of the Duchess I'd name this strain "Lemon LiftHer CBD".
@GreenOnThe8th predicts:
"The daytime 1-1 will also be a sativa but a more masculine Diesel type in honour of the rugged groom. The dominant terpene will be the woodsy yet spicy Humulene. I can see Harry making this into a vapable concentrate for that mid-day crunch a busy Duke must face. I'd name this one "Ginger D" to honour the Duke of Sussex."
@MedicineBush predicts:
"From what I've read about Harry and Meghan, this kind of high-caliber power couple requires an indica strain none other than a Master Kush. I predict H & M like to get their royal chill on and waste no time doing it so this high THC night time strain will be heavy on the Myrcine. I'd name it "Cambridge Kush" but a buddy who works at one of LPs told me he heard Justin say he wanted one of them called "Sussex Kush" so the couple would think of him every time they sparked one up."
So there you have it folks! Canada's wedding gift will surely be the most unique and the most sustainable gift the royal couple will receive. Of course, it's unknown exactly how many export laws this gift will ignore but the reaction from the opposition party is something we predict to be worth the watch. For our leader though, a project like this can awaken instinctual urges to garden so I'm left wondering, when C45 starts will there be four plants growing at 24 Sussex?